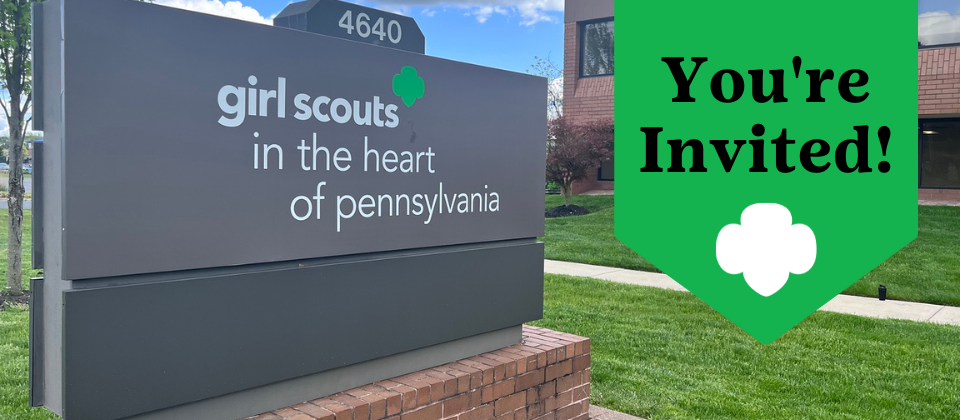 Fall Fundraiser is Here!
Decades ago, Juliette Gordon Low, Girl Scouting's founder, was convinced that girls should learn the skills to earn their own way and contribute to troop support. She wanted girls to learn skills that would increase their self-confidence and that would add new dimensions to their lives. Research shows that 78% of today's Girl Scouts are interested in becoming an entrepreneur in the future. The Fall Fundraiser Program provides girls with the learning opportunities they are seeking. As girls participate in this program, they will develop essential skills such as goal setting, decision making, business ethics, money management, customer service, people skills and so much more.

Will you RISE UP with us during this year's Fall Fundraiser Program and become a part of the largest girl-led entrepreneurial program in the world? The Fall Fundraiser Program begins September 23. Be sure to connect with your troop to pick up your Fall Fundraiser materials prior to the start of the program. Are you ready to rally?

Girls are invited to  complete the GSHPA Virtual Rally to "be prepared" for this year's Fall Fundraiser Program.
GSHPA Mission Moments
Cookie Season just got sweeter

Introducing Adventurefuls™! An indulgent brownie-inspired cookie with caramel-flavored crème and a hint of sea salt. This year, cookie-loving consumers across the country can get a great big taste of deliciousness and adventure with new Adventurefuls, the latest addition to the iconic Girl Scout Cookie lineup. We can't wait for you to try it!
28 new reasons to be a Girl Scout
They're here: 28 new ways for Girl Scouts of all ages to explore their world, whether online or unplugged! The newest class of badges take on even more topics that Girl Scouts and their families care about, like getting outside, using technology to run girls' cookie businesses, and growing girls' digital leadership skills to make the world a better place.
Mad Dash Bedding Bash
Troop 11006 in Rutherford, PA completed their Mad Dash Bedding Bash. In less than ten days, the girls collected twenty-three complete, new bedding sets for the Women's Bethesda Mission in Harrisburg. Four of the sets were purchased with their cookie sale earnings. The girls delivered the items at the end of July - just in time for the Mission's move into their new building!
A job well done
Congressman Fred Keller presented Ambassador Girl Scout, Katy Schon of 61371 with a citation of achievement for a major park improvement project at James Short Park in Williamsport, PA. The park project cost Katy approximately $7,000 and most of it was funded by selling Girl Scout Cookies. Her career total so far is 25,136 boxes and funds from the last two years helped pave the way for her project. Her project "The Kid's Korner by Katy" will enhance kids' activities at the park.