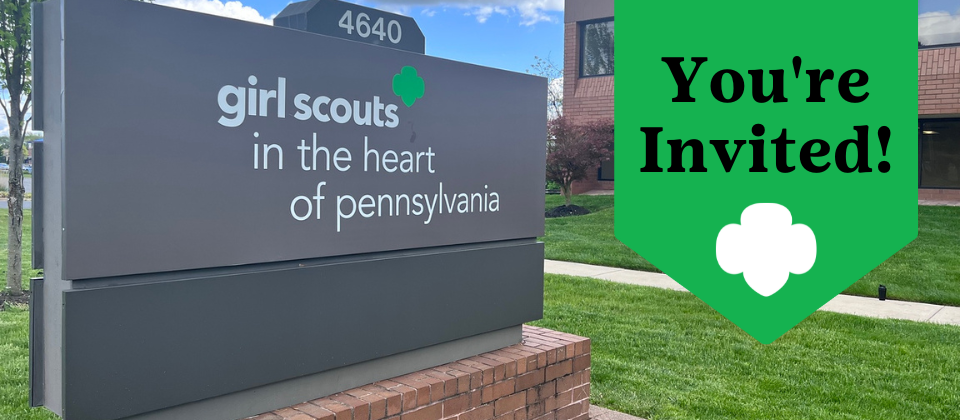 Happy New Girl Scout Year!
GSHPA is kicking off our 2021/2022 membership year with nearly 13,000 Girl Scout members who are ready for new adventures, friendships, and opportunities to make the world a better place! According to your feedback during the annual Girl Scout Voices Count survey, members who participate in a variety of activities from the four pillars of the Girl Scout Leadership Experience have more fun! So we've outlined a few opportunities to help get you started with each of the four pillars.

Entrepreneurship
Life Skills
Outdoors
STEAM (Science, Technology, Engineering, Art, and Math)
Throughout the year's adventures, please make sure you share your stories with others in your community so they learn more about how Girl Scouts everywhere are making a difference. And don't forget to submit a Mission Moment so that we can share your experiences with Girl Scouts across our 30 county footprint.  Let the fun begin!
GSHPA Mission Moments
An Impactful Donation

Last month, the York County Sheriff's Office received a generous donation of sensory kits from Girl Scout Troop 21192. The troop researched the kits, raised funds to obtain materials for the kits, and put the kits together as part of their Silver Award. They are donating approximately 100 kits to local law enforcement and fire departments in York County. These kits are very important when communicating with children with special needs. They include nonverbal communication binders, sensory tools, whiteboards for communication and headphones that help with noise cancellation, and sunglasses because of the bright lights on first responders' vehicles when they respond to help.
A Summer to Remember
Cadette Troop 20322 had a busy summer of Girl Scout recruiting and various activities! The girls have been working hard to recruit younger girl members, and have also been at several events in the area, including National Night Out, Williams Grove Annual Fall Show, and New Hope Ministries Back-to-School Night. They spoke with families, face painted and applied custom GS temporary tattoos that the girls made. They also earned the Archery badge in conjunction with Bowhunter's Superstore in Wellsville, and opened Northern York County School District's recent Inservice Day with a flag ceremony.