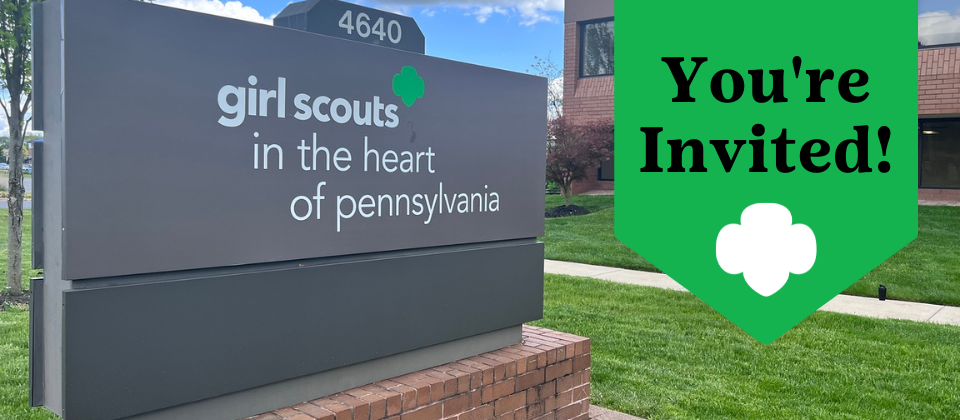 What a year!
As 2021 comes to an end, we want to take the opportunity to look back on a year that turned out much differently than anyone could have imagined. While it was certainly challenging in many ways, it also showed how strong and resilient Girl Scouts are!
Membership
As the world began to open back up, so many people were ready to press play! We welcomed over 1,500 new girls. Our volunteers also put in 800 hours of training. 

Highest Awards
Our girls were on a roll this year! We had 602 Bronze Award Girl Scouts, 344 Silver Award Girl Scouts and 59 Gold Award Girl Scouts. Wow!

Program & Outdoor
Both our Program and Outdoor teams have been hard at work to ensure our members are getting to fully embrace the Girl Scout experience. We held over 180 events so far in 2021, PLUS summer camp. For those events, we filled 3,000 event spots – that's major!

Our members worked hard to begin working towards our Tree Promise goal of planting 5 million trees by 2026. We planted 606 trees this year! 

The year isn't over yet, join us at one of our awesome events. We can't wait to see you!

Cookie Program
Cookie Season is always so much fun here at GSHPA! Our girls worked extra hard this past season to reach (and CRUSH) their goals! Our Gift of Caring Program was up 60% and we managed inventory better than previous years – way to go! We also donated almost 50,000 packages of cookies to Operation Gratitude.

The 2022 Cookie Season starts soon. Who is ready to make this season even more monumental?

Fall Fundraiser
We exceeded our goal for Fall Fundraiser this year and had more girls participating than last year!

Retail
Our Retail Team was also very busy this year! We created a Facebook Group to give our members exclusive looks at new products, upcoming sales, and so much more. Keep an eye out for a new sales platform coming soon to make your shopping even easier!

Thank you to each and every one of you that helped make this year so special! Happy Holidays from GSHPA and we can't wait to see what 2022 brings.
GSHPA Mission Moments
Salute to the Veterans

Girl Scout Troops 20822, 20429, 20338 joined the local Red Lion VFW Post in York County to observe Veterans Day. The girls attended the ceremony to learn about local Veterans and their history in the military and also participated in remembering those Veterans in each war that they served. They listened to the military branch songs and recognized both the VFW members and Girl Scout parents that served in each branch.

Let us know what your troop is up to!
Music to our ears
The girls of Troop 52140 of Lackawanna County worked on earning their musician badge with a little help from Lissa from KRZ. The girls hand-made instruments talked about other cultures and their music and what they sound like and listened to all kinds of music. Lissa (a former Girl Scout from Michigan) then helped write a theme song specifically for the troop, and sang and played it with the girls. She even played it on the radio the next day!